Dalen Hotel 
---
Dalen Hotel is known as "the hotel from the fairytales". It was opened in 1894 in a grand romantic style with dragon heads, towers and spiers, balconys and cornices.
Combining a visit to the Dalen Hotel® with sailing the Telemark Canal with MS Henrik Ibsen® og MS Victoria is a unique historical journey back in time with modern comfort and service.
 Our Hotel season is from the 28th of april until the 9th of October 2022.
Welcome to one of Norways oldest wooden hotels along the Telemark Canal.
The hotel is only open for guests with reservations for our services, including accomodation, dining and our common areas.
Our Popular Hotel packages
A selection of our more popular packages.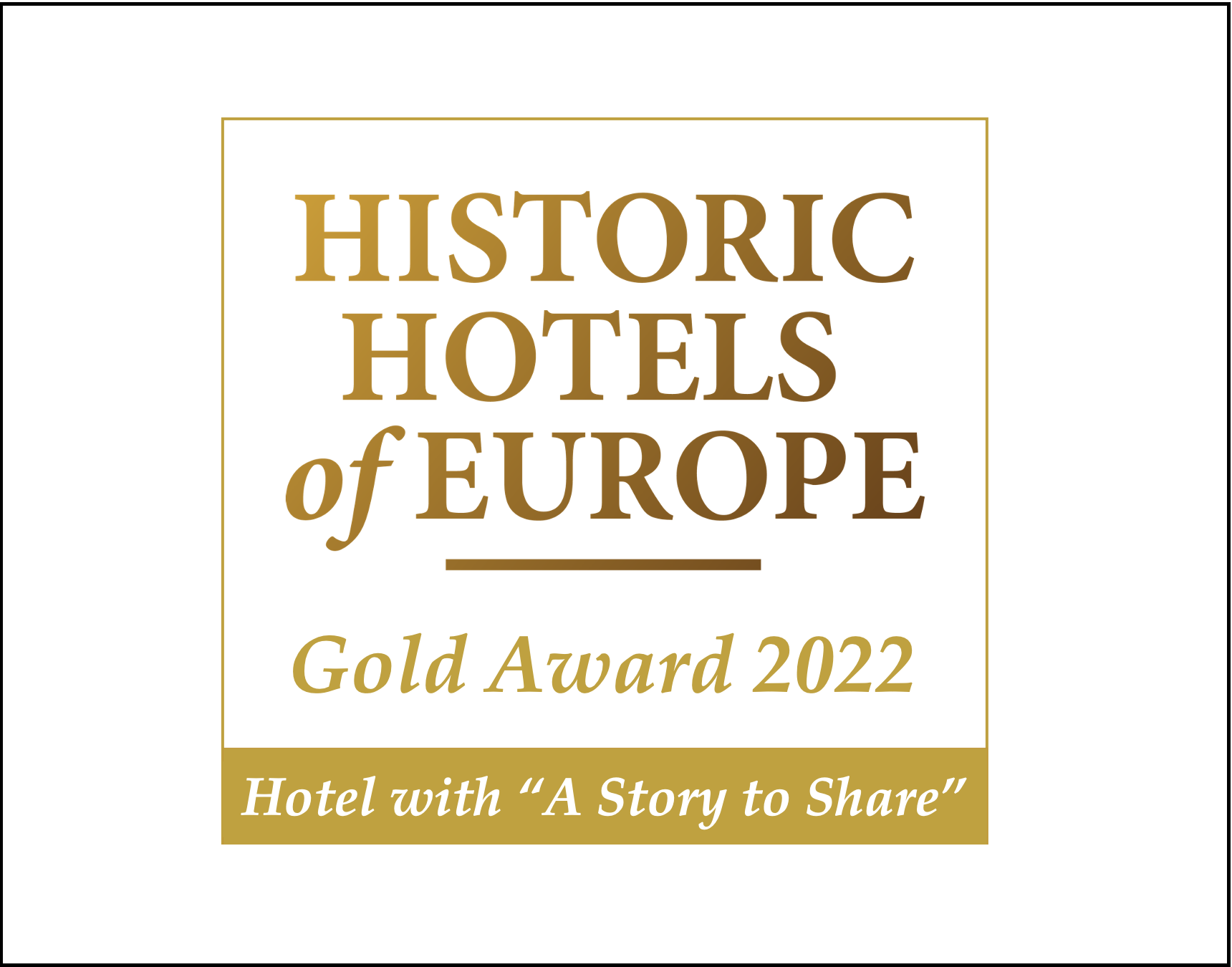 Once upon a time...
For en glede det var å vinne kategorien «A Story to Share» i den prestisjetunge Historic Hotels of Europe Awards! Det betyr mye for alle oss som jobber for å skape fantastiske gjesteopplevelser på Dalen Hotel. En stor takk til dere, alle våre fantastiske gjester og følgere som liker Eventyrhotellet vårt. Dere er hjertelig velkommen til å sjekke inn og opplevel et magisk eventyr igjen og igjen.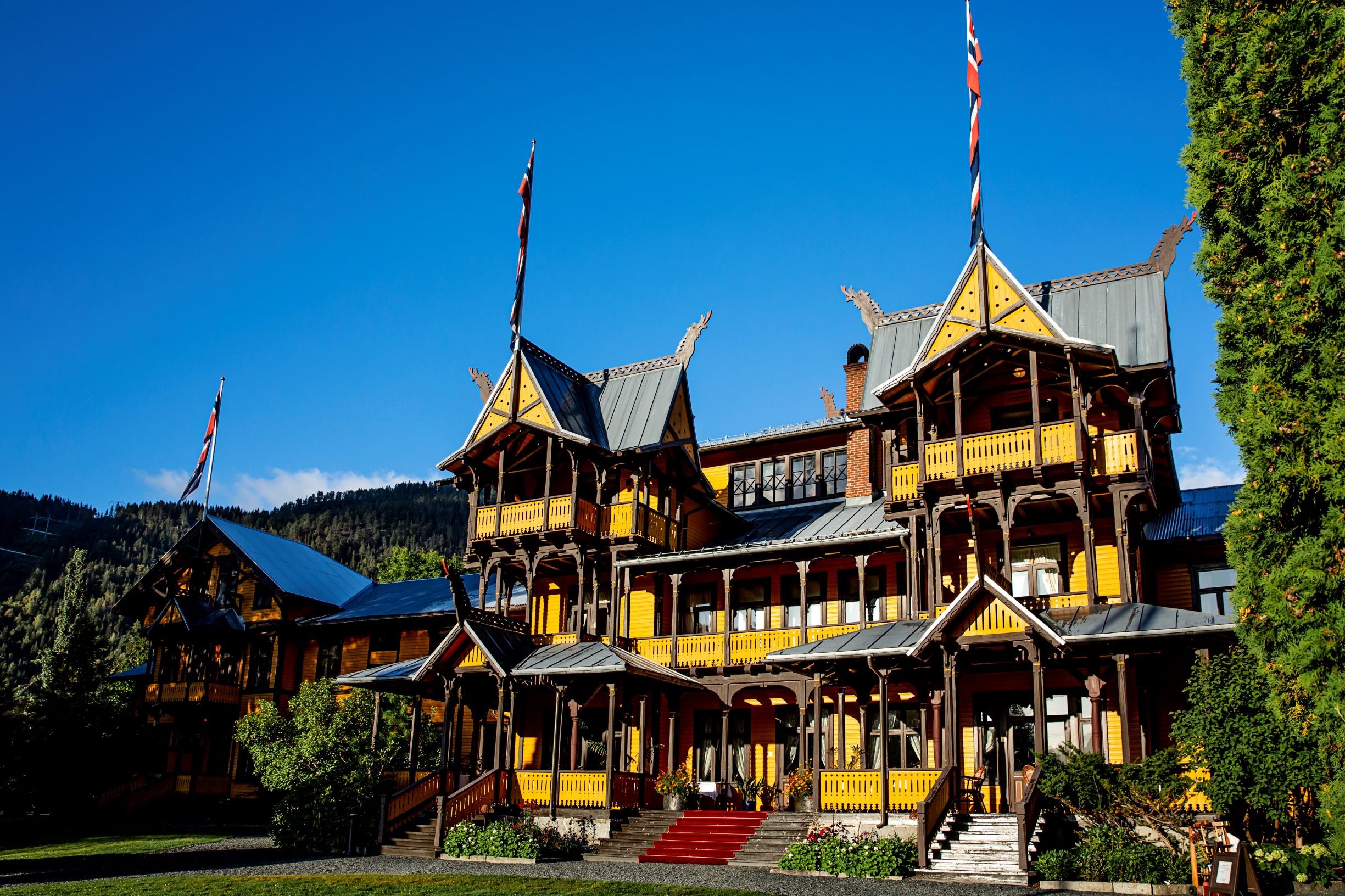 Meld dere opp for en reise tilbake i tid
Bli med på nye fantastiske opplevelser og eventyr! Gå ikke glipp av muligheten men meld deg på nyhetsbrev og hold deg oppdatert med innhold fylt med siste nytt, spennende tilbud og herlig inspirasjon fra oss på Dalen Hotel.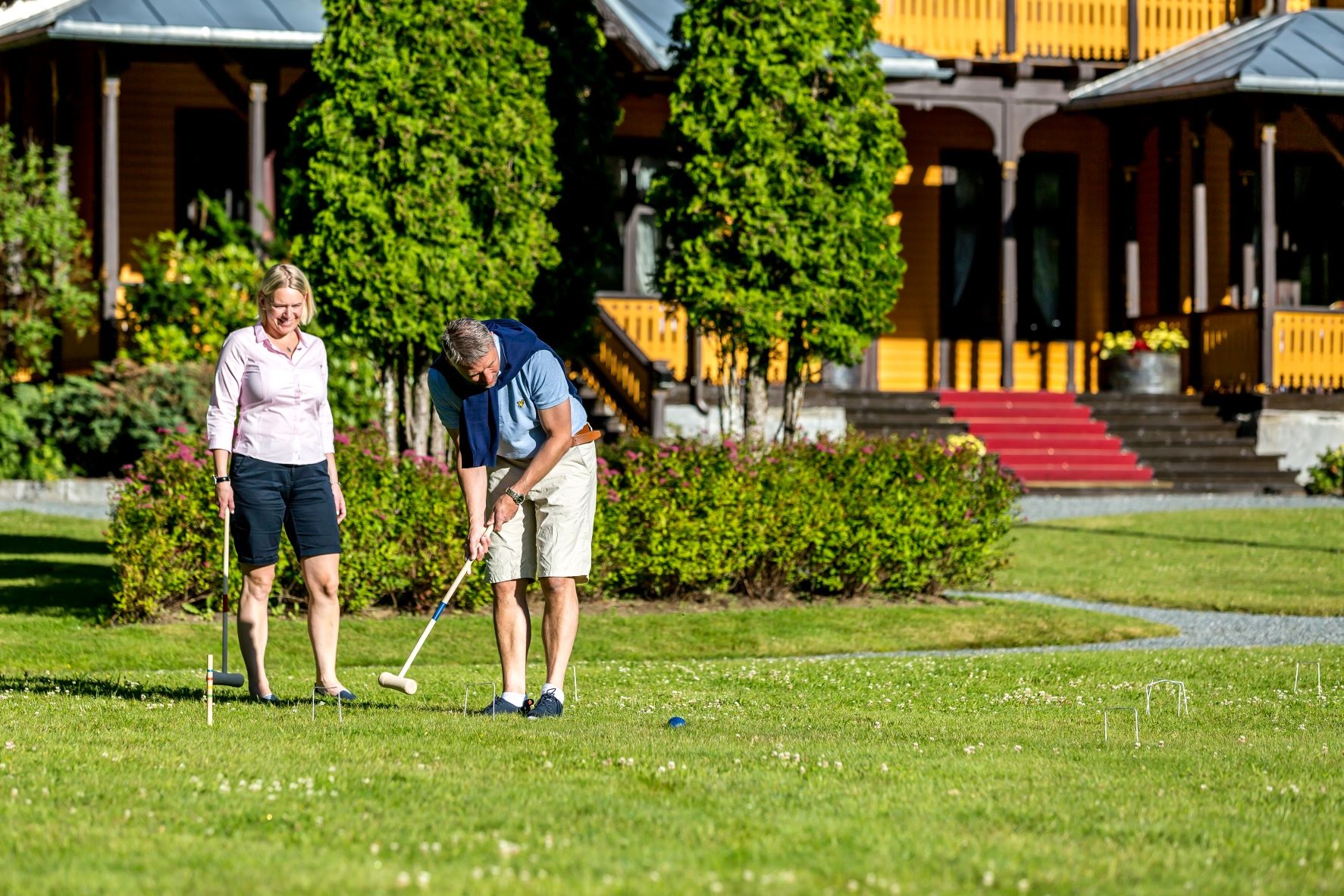 Activites and local attractions
Are you intested in experiencing local activites and attractions during your stay?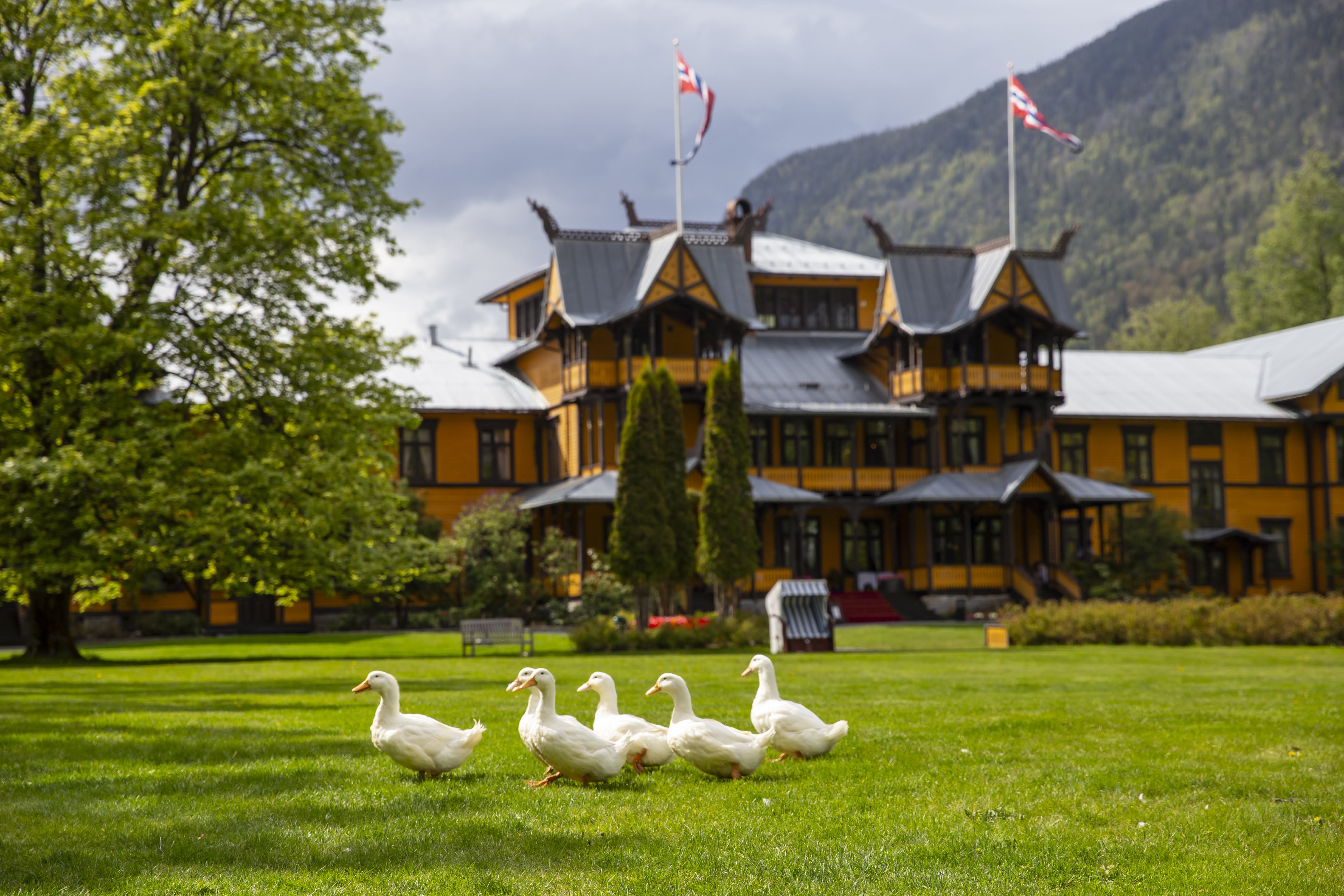 The ducks of Dalen Hotel
Every year Dalen Hotel adopts a flock of ducks from Holte Farm.
They live in the duck residence in our majestic garden and they walk freely around the propery during daytime. The ducks are a popular attraction as they can be observed galavanting around the gardens or enjoying their private lake. 
The ducks arrive shortly after the season premiere and when autumn comes they move to a local farm where they continue their duck life. The species is a peking duck (Latin: Anas platyrhynchos domestica) which is a non-flying species like the penguin or ostriches
We remind all guests that leashes for dogs are mandatory on the hotel grounds to safeguard our ducks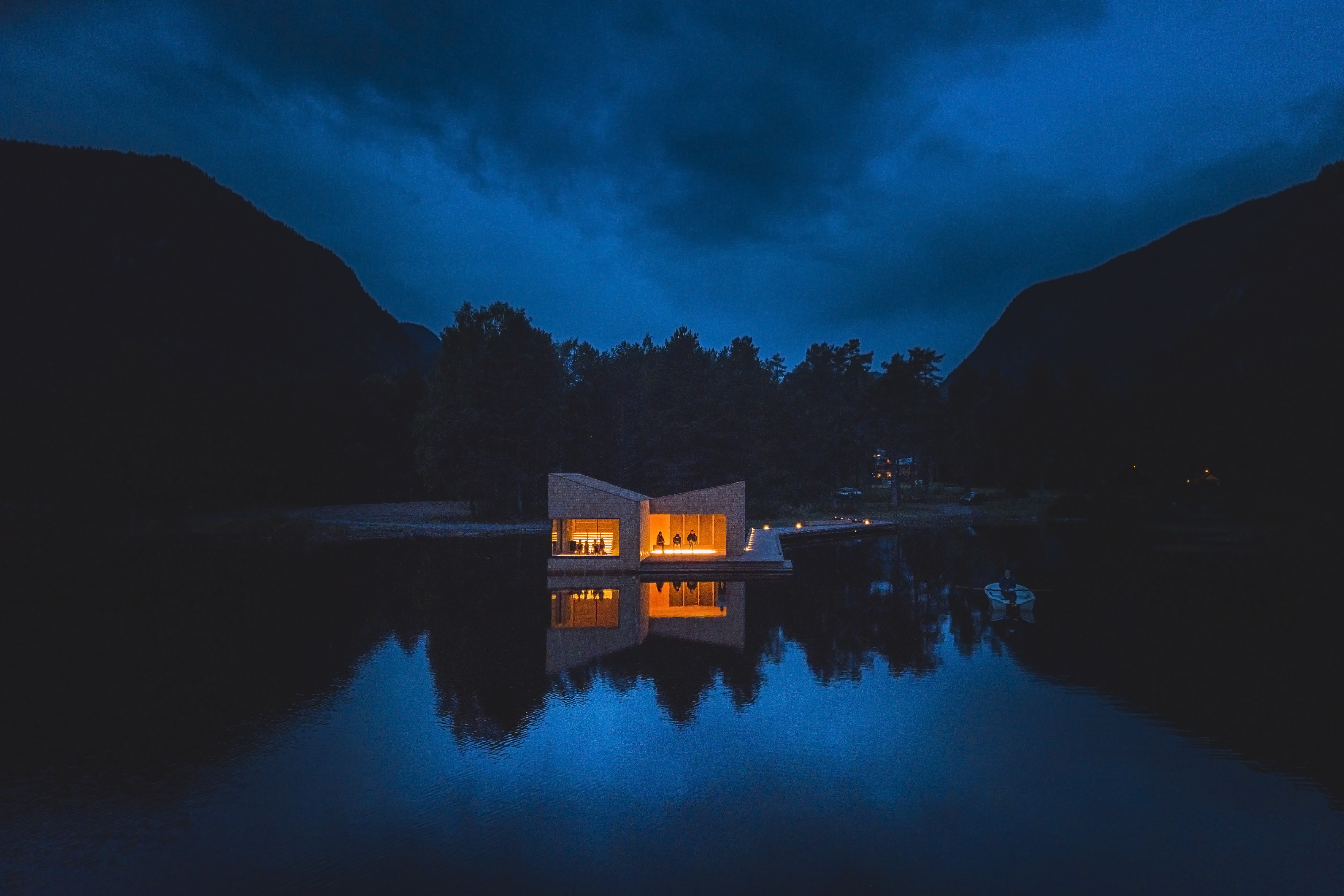 Soria Moria Sauna
---
Soria Moria Sauna is situated at the end of Dalen Hotels property.  Designed by "Feste Landskap/Arkitektur", surrounded by epic natura and a marvellous view of Bandak, this is a great attraction. The sauna receives a large amount of international attention, has won several award and is imensly popular. Be sure to book it ahead of time.
NB, the Sauna is owned and operated by Tokke Municipality, unfortunatly we can not guarantee that the sauna is available during your stay.