Dalen Hotel 
---
The Dalen Hotel® is known as "the hotel from the fairytales". It was opened in 1894 in a grand romantic style with dragon heads, towers and spiers, balconys and cornices.
Combining a visit to the Dalen Hotel® with sailing the Telemark Canal with MS Henrik Ibsen® og MS Victoria is a unique historical journey back in time with modern comfort and service.
 Our Hotel season is from the 19th of may until the 10th of October 2021.
Welcome to one of Norways oldest wooden hotels along the Telemark Canal.
As a public health measurement. the hotel is only open for guests with reservations for our services, including accomodation, dining and our common areas.
Our Popular Hotel packages
A selection of our more popular packages.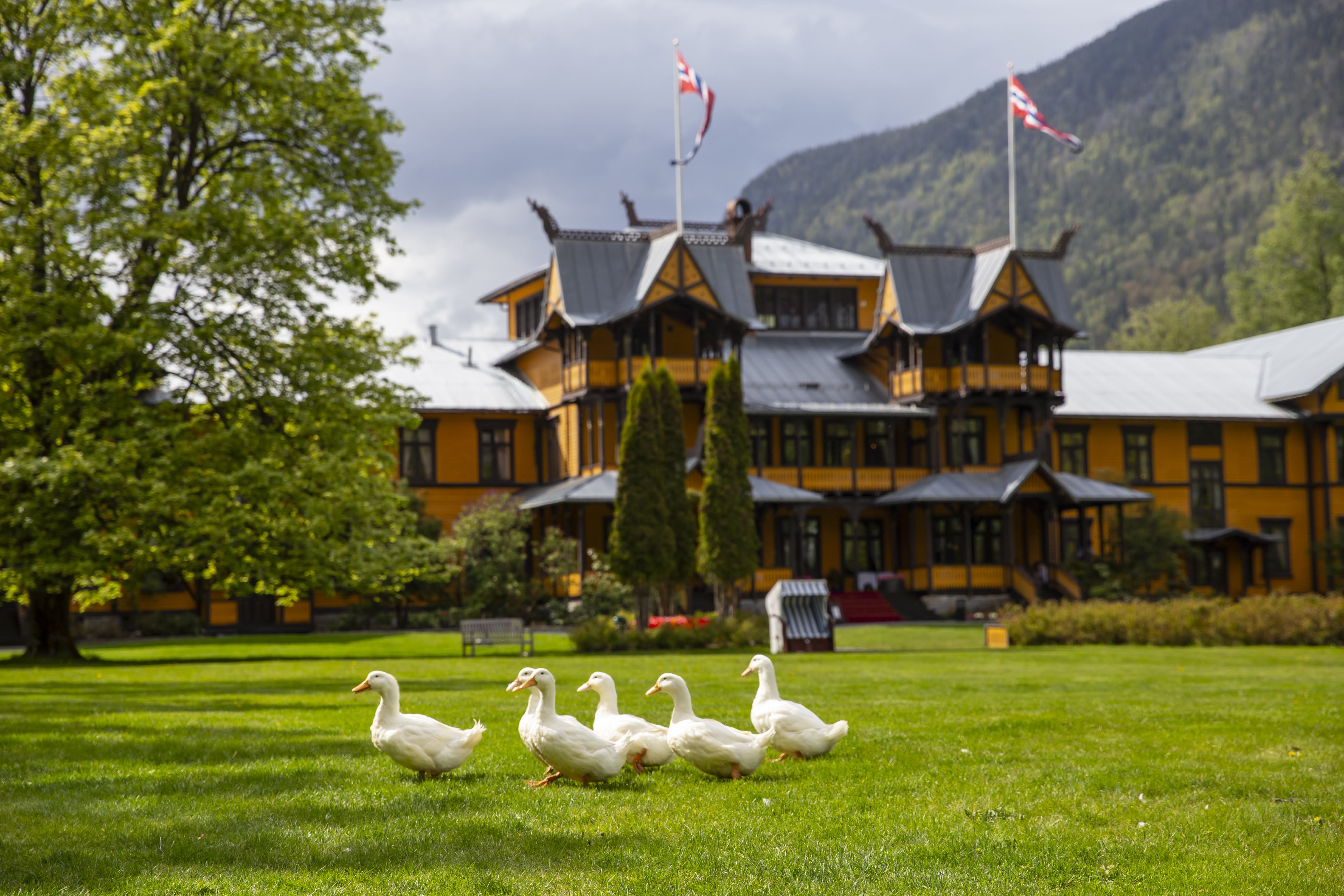 Dalen Hotels ender
Hvert år adopterer Dalen Hotel hvite ender fra Holte gård.
Endene bor i Anderesidensen i hotellets hage og på dagtid går de fritt rundt i hagen og bader i dammen. De er en populær attraksjon på hotellet, der de kan observers fredfullt vandrene rundt. 
Endene ankommer hotellet ved åpning og på høsten flytter de til en lokal gård hvor de fortsetter andelivet. Dette er en Pekingand (Latin: Anas platyrhynchos domestica) som fra naturen side ikke kan fly, til sammenligning for eksempel med Struts. 
Vi minner om båndtvang på hotellets eiendom og hage grunnet frittgående ender.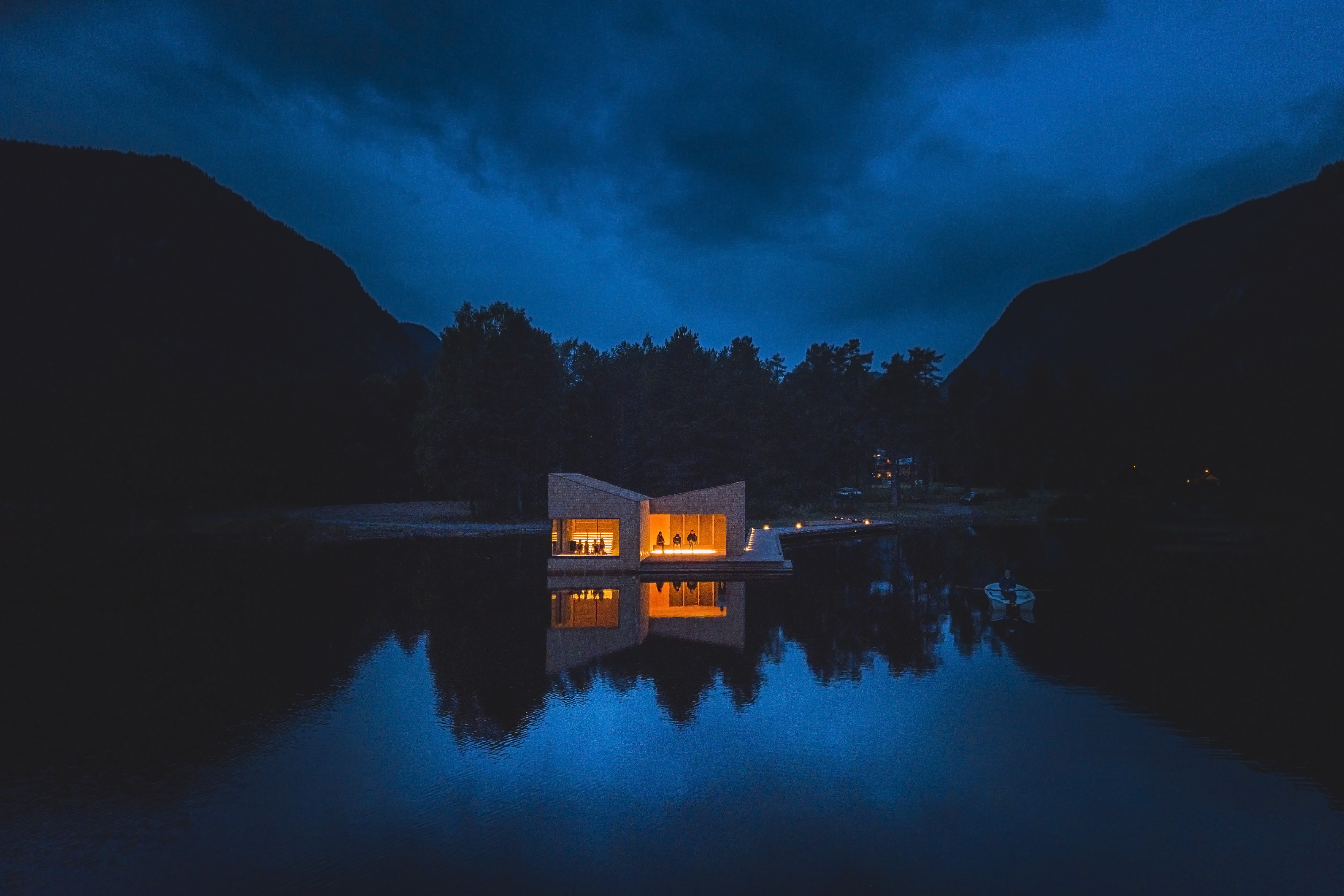 Soria Moria Sauna
---
Soria Moria Sauna is situated at the end of Dalen Hotels property.  Designed by "Snøhetta", surrounded by epic natura and a marvellous view of Bandak, this is a great attraction. The sauna receives a large amount of international attention, has won several award and is imensly popular. Be sure to book it ahead of time.
NB, the Sauna is owned and operated by Tokke Municipality, unfortunatly we can not guarantee that the sauna is available during your stay.